My Bulawayo had the chance to sit down with the Bulawayo's first commercial radio station  lunch time show hosts. They are energetic, happy and ever smiling, We sit down with Benkosi Bk Maphosa and The kasi Princess  Sandisiwe Dube TKP the 'pfugama unamate' hitmaker . They both hosts the lunch time show known as the Transition on Skyzmetro 100.3fm in Bulawayo.
My Bulawayo (MB) Benkosi Maphosa (BK)and The kasi Princess (TKP)
MB. Who is Benkosi Maphosa?
BK. Am an open book what you see is what you get, if you read me wrongly you will be dissapointed, am a fun character , i do not potray someone else , what you see is what you get basically. I do not pretend to be someone am not, my life is simple an open book read well and correctly.
TKP. am Sandisiwe Dube, am a musician, radio host of The transition on Skyzmetro fm, I am a musician  I believe this world is not friendly, especially to women  they are vulnerable because they are delicate. I understand them and the desire to comfort them pushes me to write these songs and do radio , this is a platform to speak for them.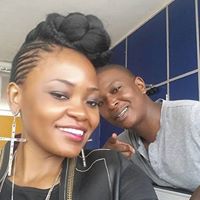 MB. what would people be suprised to know about you
BK. the type of music I like, people assume that am a house fan, i used to DJ a for a long time and play a lot of house and people assume am into such music but am into soft rock.
TKP. That i write gospel music,
MB. Tell us about your love for radio
TKP. i have always loved radio , it just happened that last year i found myself working in a community radio station, then skyzmetro fm called for auditions then here we are I co host a show with Bk(laughs) 3hours of talk and good music
BK. i used to be a party Dj, and entertaining was already in my blood, am more driven by passion, i love entertaining and engaging the people.
MB. one word to describe you
BK. Wow!
TKP. Tjovoooooo!
MB. tell us about your lunch time show on skyzmetro fm and what is different about your show
TKP. we are so passionate about local music, local celebrities, our show is unique because we go out there and we are passionate about our own local music, from Guluva, to Calvin that makes us unique we discover the talent from our city here in Bulawayo, we play 70% local content and this has never been done before and its amazing. Its all about connecting with your co host and respecting each other, BK inspires me a lot and i look up to him.
BK. our show is called the transition between 12;00 to 15;00 we play local music, we play house music. when we turn the mics on between 12-3 we are good to go. we do our show standing and we connect as hosts and to our listeners. TKP connects to her age group and I do that as well and together we bring out the best of each other, I look up to her ,i Respect her and that has made our show be what it is today, we deliver it with love and respect for the listeners.
MB. take us back to the first day it was announced that you were part of Skyzmetro
BK. that was the most nervous day of my life, i was stuttering, stammering, we had done training, it was exciting at the same time one of the terrible days in my career, it was undescribeable.
TKP. for me, to know that the entire Bulawayo is listening, some are streaming live from different countries, it was one of the best days that everyone would wish to have, for me i was happy and understood the burden i was carrying on my shoulders, everyone listening to my voice was out of this world, to interact with the people and give Bulawayo residents a voice.
MB. how does it feel to be part of Skyzmetro fm
Bk. ts wonderful and amazing, the people you work with, you know if i mess up here someone will take over and this keeps me going, its a nice experience and very competitive,
TKP. its like a little family, kulo Babes we news , babes we finance, its a nice environment very competitive as well.
MB. what can we expect from your show?
BK. expect entertainment, our aim is to dish Bulawayo with the quality of music  we need to bring back the culture of music in Bulawayo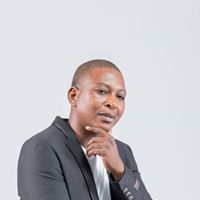 TKP. Bulawayo is the most talented city and i say this with all the confidence in the world, We are a talented city, I think our own stars have not been celebrated a lot, so we are here to celebrate the talent in Bulawayo, we need to inform the public that this is a Bulawayio show , we are marketing the artists to the people at the same time creating competitiveness amongst the artists.
MB. How is life in Bulawayo
BK. there is a belief that Bulawayo is slow , if Bulawayo is slow for you then you are too fast, Bulawayo is based on Humanity, Bulawayo is based on culture, no one can tell me about Bulawayo better.This is a good city and I love it
TKP.Bulawayo is a city with peace and am loving it , full of talent and there is talent in Bulawayo.
MB.what can you say to the youths who look up to you
TKP. Bk and I were normal people walking in town, you never know what tommorrow brings, hold your head up high and chase your dreams its possible .
BK. do not try to be TKP or BK. be yourself, my story from auditions, to show allocation, we did not give up but today we are hear, work hard, radio comes with a lot of work, no matter what the conditions  are work hard, and do your best.
MB. between being a Club DJ and being part of skyzmetro what do you choose
BK. being part of Skyzmetro i love entertaining and
giving a voice to the public.
MB. TKP between singing and doing the Transition what is your first love?
TKP. I love singing , i believe its a calling my music heals and speaks to many people but i also love the Transition so much talking to people with different personalities across the world, I love it.
MB. wow thank you for your time guys
BK. Thank you so much
TKP.Tjovooooooo!
@IamBeefactor94