Festive season is upon us , you could smell braai meat from a distance in any household or surburb- its tshisa nyama time, grab your braai stand and your ingredients lets braai.
A shisa nyama style braai is all about the spice, the meat and the chakalaka — and lots of it. It's one of the easiest and most tasty things to do on the braai and lucky for you, we've got a go-to guide right here. It pairs brilliantly with the crisp, refreshing flavours of the Bree Street Belle, which will soothe the spicy bite with each swig.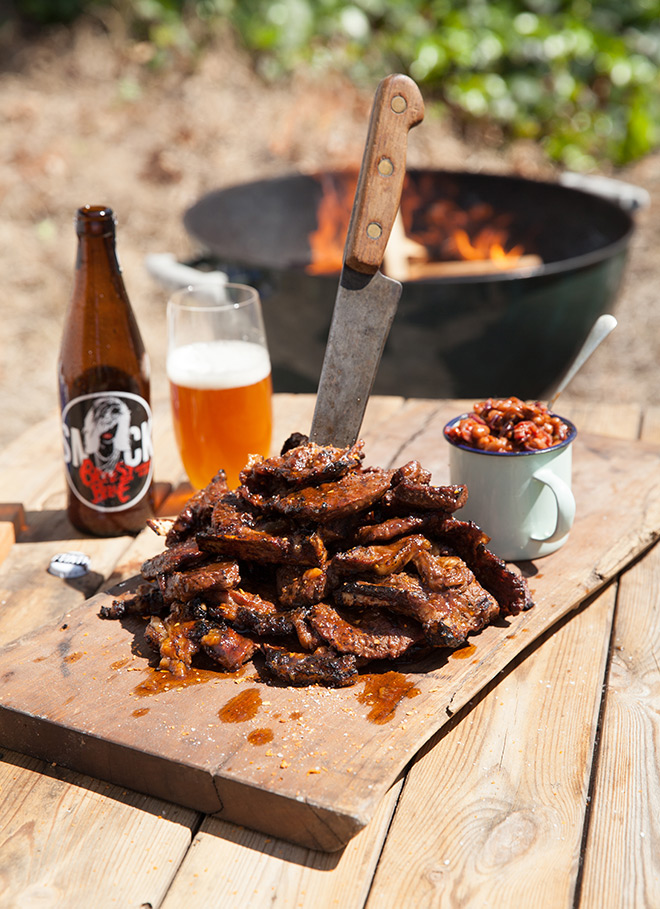 Ingredients:
The meat:
6 pieces of beef chuck steak, sliced thinly
2 Tbsp NoMU BBQ spice
2 Tbsp NoMU peri-peri spice
A splash of oil to coat the meat
The marinade:
3 Tbsp tomato sauce
3 Tbsp chutney
1 Tbsp Worcestershire sauce
1 Tbsp sriracha (add more if you like it hot)
½ cup Smack! Bree Street Belle
½ cup Coke
The chakalaka:
A splash of oil for frying
1 Tbsp curry masala
1 large onion, chopped
2 garlic cloves, chopped
2 Tbsp butter
½ a small red cabbage, shredded
1 cup plum tomatoes, diced
½ a red pepper, chopped
½ a yellow pepper, chopped
½ a green pepper, chopped
1 large carrot, grated
1 tin baked beans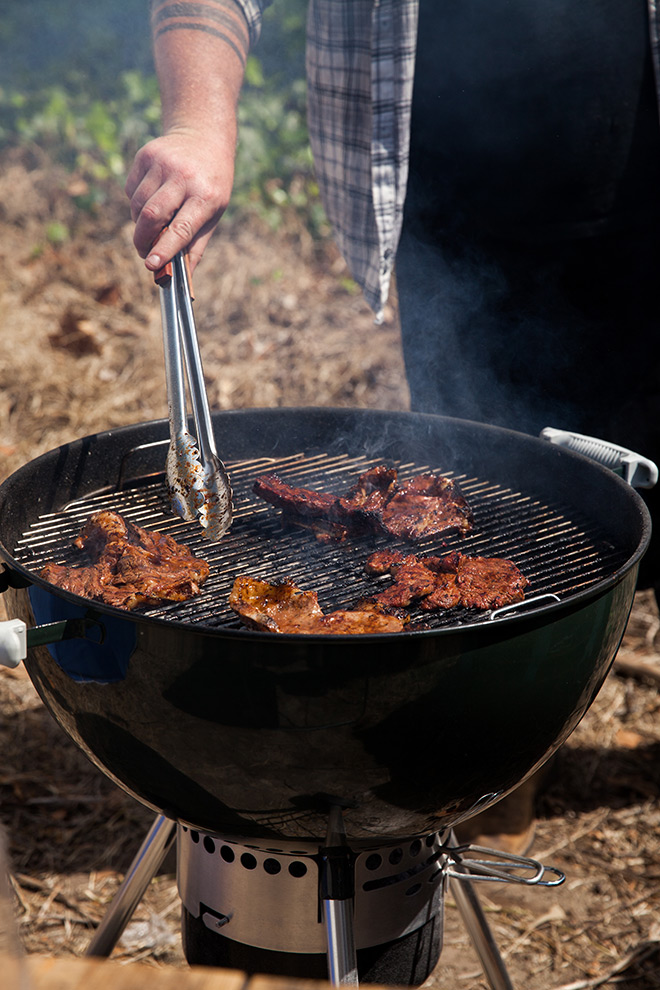 Method:
1. Give the meat a generous coating of the spice mix then toss it in oil and set it aside until you are ready to braai.
2. For the marinade, mix the ingredients in a small pot to combine then bring to a boil and let it cool.
3. Fry your onions until they start to brown. Throw in the garlic, curry masala and butter and fry for a minute until fragrant. Add the rest of the ingredients and simmer on a medium heat for 20 minutes, stirring occasionally.
4. Brush the meat with marinade and braai the meat over seriously hot coals for about 3-4 minutes per side while turning often. Re-apply the marinade with every turn. Serve the meat with the chakalaka and dig in. Bonus points are awarded for not using cutlery.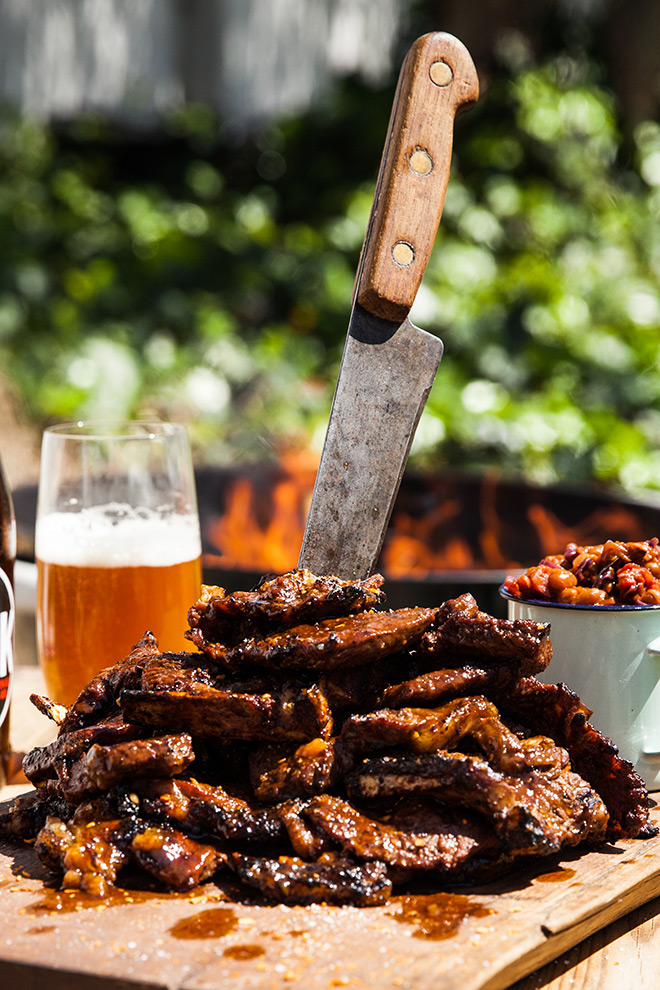 Have you ever had tshisa nyama? Tell us what you think and what you'd pair it with.
@IamBeefactor94 @mybulawayo