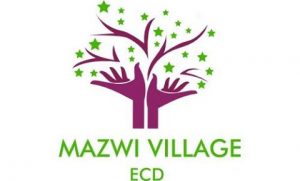 By Brighton Ncube
Located in the outskirts of the Bulawayo  the Mazwi community is a small settlement with at least 197 households living there.  Farming is the main stay economic activity in this community. The settlers have been taught self help projects that can improve their living standards. These include growing of vegetables and maize in the fertile land they have. This has seen all the households having their own piece of land where they grow vegetables and construction of traditional baking ovens to provide bread for the family and the community.
The brains behind the success at the Mazwi community village Sarah Giles , Lance Edwards and Graham Giles they have voluntered to work and uplift the mazwi community. Sarah is the founder of the local day care in the community, she has a good heart for the children and she loves playing with the children and putting a smile on their faces.  She currently has a facebook page under the name ACACIA this is where most of her activities and intraction with the Mazwi community is.
One of the main problems facing this community is the lack of water. The community currently fetches water from a Bulawayo City Council tank that is a few kilometres away from them.  Speaking to one of the donors who is working with the community to improve the standards of living Sarah Giles  she highlighted the need for the community to get water "if the community gets water everything will be okay currently we are working on constructing a borehole and we are raising the funds together with the community"
The community comprises of the young and the elderly. The children currently have an early childhood development class led by Sarah Giles as the founder of the institutions and other members of the village helping in the teaching of the children. Among them is one lady who trained to be an early childhood development teacher and is from the community and currently attached at the community ECD class.
The leader of the community Baba Ngwenya leds the community every Sunday the community meets at his homestead where a tent has been pitched to provide a church for the setters.  The community has also started dry planting of maize awaiting the rainfall, this comes at a time when the meteorological department has warned citizens that this year promises to be good rainy season and urged farmers to prepare their land and get ready for the farming season.